Shelterbelt and Tree Row Removal
Trusted since 1977.
Shelterbelt Solutions is a division of
Trees On The Move Inc,
doing business in North Dakota 1977. Shelterbelt Solutions has specialized in tree removal since 2003.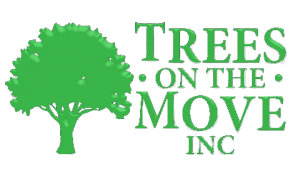 We use skid steers and wheel loaders with specialized and patented attachments. When we are finished with a project there are no sticks to pick and no dirt in the pile.
There will be no roots and debris to find for years to come. We specialize in field shelterbelts, farmsteads and CRP reclamation.
For cost sharing on replanting projects contact your local soil conservation district, or contact the North Dakota forest service. We have worked with these agencies for many years.
We are not a dirt work or contracting company. we specialize in the tree business and will get your project done right the first time.
Shelterbelt Solutions uses skid steer loaders with attachments that are specifically designed for tree removal. Our experienced operators take out trees large or small quickly and completely.
Farmstead and ranch windbreaks are a very valuable asset to the people who live and work in the country. They aren't just for looks you know! For example, a windbreak may have several rows of trees and included is a row of Chinese Elms that have died and are falling into the remaining good trees. We can go in with our equipment and selectively take out the row of dead trees without damage to the remaining trees. Not only do we improve the looks of the property but we also have saved the remaining trees from further damage.
Sometimes it is an inside row that we are asked to remove because the trees are falling into the yard, on top of propane tanks, onto machinery and fences or out buildings. Our extremely maneuverable equipment with special attachments can accomplish the task where other equipment normally considered for the task just couldn't do it without damaging many trees that should remain.
Address
Shelterbelt Solutions
513 5th St
Crystal, North Dakota 58222
Call Us
Jay – (701) 367-1424
Vince – (701) 270-8717
Clyde – (701)  202-5000
Email Us
Hello@ShelterbeltSolutions.com
Most shelterbelt removal or renovation projects cannot be done with large excavating equipment and achieve acceptable results. Most excavating companies are not into trees. We are not an excavating company. We are a tree company, we like trees and we want to provide a better method for removing unwanted trees. Professional tree care companies with bucket trucks, chain saws and chippers could do it but it would be very expensive.
Why would I hire you rather than an excavating company?
Bullldozers were designed to push dirt! Wheel loaders were designed to lift dirt! Track hoes were esigned to dig dirt! Our equipment is specifically designed for the proper removal and handling of small and large trees. We have experienced the use of bulldozers for shelterbelt removal on our own land. We had our first shelterbelt removed by a bulldozer about 30 years ago. After the tree piles
were burned we hired the dozer to come back and bury them. 30 years later it is still evident. What started out as a mound is now a depression and the black dirt is probably at the bottom because it sure isn't on the top! The top is clay and stones where not much grows.
We had another shelterbelt taken out about 5 years ago by a dozer. There were endless sticks and roots to pick and when we thought we were done picking sticks we brought out the disc only to find more that had been ground into the dirt by the dozer. We left the piles to dry for a couple years and tried to burn them, dirt doesn't burn! The center of the pile burned but the perimeter with the stumps and debris buried in dirt didn't burn.
Frequently Asked Questions
How do we best get in contact with Shelterbelt Solutions?
Fill out the response form on this website.
Call 701-202-5000 to reach our project coordinator.
You will find us exhibiting at many of the area Ag shows. Stop and visit.
What is your response time for a project?
We try to get out to look at a prospective project as soon as possible, within a few days. Scheduling the work is always a challenge. If there is urgency for the project to be completed we can accommodate that.
What is your service area?
Our service area includes all of North Dakota.  There is plenty of need for our service here without crossing state lines.
Why are farmers taking out shelterbelts?
Some of the reasons are quite obvious. The trees are a poor variety such as Chinese Elm and they are dying and falling down. In Central and Western North Dakota farming has changed. With the advent of no-till and minimum-till there is not the need for trees to prevent wind erosion. Farmers have found better ways to prevent wind erosion than cluttering our wide-open spaces with unsightly trees of a variety that don't belong here. With today's large equipment some tree rows are a nuisance and an expense to farm around. Overlaps of seeding, spraying and harvesting costs money.
Where irrigation is possible many times there are shelterbelts that need to be removed so pivot systems can function.
Can you remove small trees or bushes?
Yes, the tree xtrakter skid steer attachment is very efficient in removing small trees such as volunteer Chinese Elm and bushes such as Caragana in a project.
There are a lot of stumps in my row of Chinese Elm.
The tree xtrakter attachment takes out stumps with ease.
Does your process leave many roots in the ground?
No.  Shallow roots are removed.
What do you suggest after a shelterbelt is removed?
Disc it lightly, you may turn up a few sticks or roots that should be gathered. If there is enough dead wood in the pile, burn it when conditions are safe and bury immediately, usually same day. Remember, there is very little dirt in the pile so you will get a more complete burn so a very small hole will accommodate the remainder. Many people choose to burn in winter when there is some snow cover, however the frozen ground will present a problem for burying the remainder until spring. If there is a lot of green wood we suggest leaving it to dry for a season before attempting to burn.
What is the cost for your service?
We look at a project and give an estimate. We have an hourly rate that may vary depending on the price of fuel and other factors. The hourly rate per machine will be noted in the estimate.
Have a nice day and thanks for reading all of this information!
When they are done taking out a shelterbelt you can hardly tell that there was a row of trees there. - Soil Conservation Service Employee